BOOK A SPOOK SHOW!
For over a hundred years adults have been entertained by 'Spook Shows'. Ghost stories and horrific tales of the supernatural have thrilled and terrified us throughout history.

Here is a modern day theatrical presentation, ideal for relatively small audiences (100 or fewer) in Arts Centres, Colleges, Studio Theatres and Stately Homes.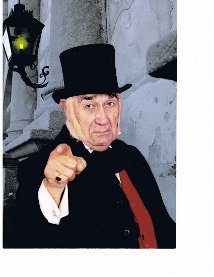 William Warlock – The Gothic Horror Storyteller

Presents a programme of "Terrifying Tales!"
Gruesome stories of Murderers, Madmen, Vampires and Ghosts!
Featuring a collection of grisly artifacts, gathered over years of research into the macabre minds of the mentally deranged; he explains how a harmless rag doll was used to commit murder, and demonstrates that a human eye, gouged from its socket still has a strange power to foretell death!

Warlock concludes by introducing psychic medium


Rebecca Raith
in
"A Victorian Spirit Seance!"

A dramatised Spirit Cabinet presentation; re-creating a private séance that took place in late nineteenth century London.


Physical manifestations, replicating the happenings of one night in 1868 are performed under rigorous test conditions!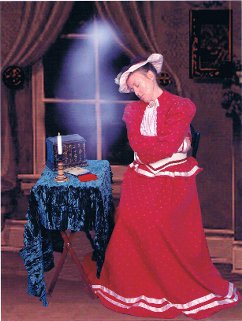 At the conclusion you will be forced to consider that


DEATH MAY NOT BE THE END!
This presentation was performed in The Lawrence House Studio of The Blackpool Grand Theatre on October 30th. and 31st. during the "2009 Hallowe'en Spookfest!" To book this unique show Click here

New 2010 feature
Who WAS Jack The Ripper?