WELCOME!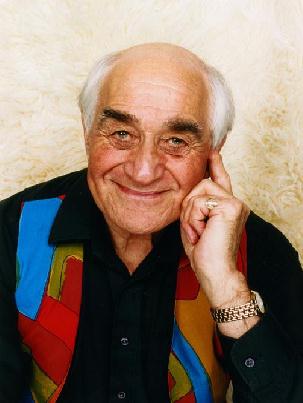 My name is.....
LESLIE MELVILLE


For over fifty years I have been performing professionally as a magician and storyteller, working in theatres, clubs, cabaret, holiday centres and aboard luxury cruise liners.
In the early 1980's I began producing 'themed' children's shows for presentation in Scottish schools. The subjects were diverse and included, Road Safety, Pantomime, Litter Abatement, Pirates, Savings Banks and Spook Shows!
Later on and with the encouragement of colleagues, I formed 'Clyde Coast Theatre' a small unit theatre group designed to tour schools and community centres. With this company, we toured with a variety of presentations including a production of "Para Handy" and a specially commissioned presentation of the life of Andrew Carnegie to commemorate the centenary of Ayr's Carnegie Library. In addition, for seven consecutive years, we toured Scottish schools during late January and early February with our own dramatised production of Robert Burns' "Tam O'Shanter".

During this time, several members of the company formed a storytelling group, calling ourselves, "The Tree of Bells Storytellers" and we played outdoor galas, fetes and folk festivals. For several years, we participated at Largs in Kelburn Country Centre's 'Viking Day', presenting a selection of Viking Folk Tales


Storytelling has been a key element throughout my professional life and for the last fifteen years or so, I have associated myself with storytelling clubs both in Scotland and the North of England


I welcome visitors to this website and hope that my enthusiasm for storytelling in all of its various manifestations will be apparent and will encourage repeat visits.

I would at this point like to thank my eldest son Jeremy, without whose technical skills, none of these pages would be on the screen. Also my thanks go to Ken Evoy and all at
our web hosts for all of the help and support that has made this one of the most visited storytelling websites on the internet! THANK YOU!


---
Booking Information

I am of course still performing and may be available for YOUR next event! If you are looking for a storytelling presentation, then may I direct you to my Presentations page, where you will find a variety of Produced packages of stimulating tried and tested entertainment from which to choose.

Given sufficient notice, I may also be able to 'Customise' a presentation to suit your requirements. Just ask!
To send an email please
---
Arts officers
and
Heads of Education Departments
may be pleased to know that
special discounts
are available for multiple bookings!
Back to Home Page